Design Professional Liability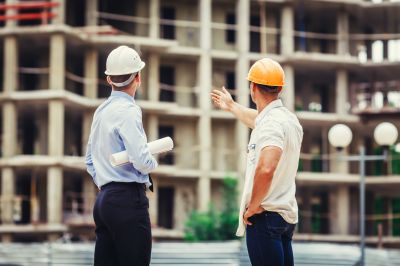 Architects, Engineers, Land Surveyors, Construction Managers, Interior Designers, Environmental Consultants, Technical Consultants and Scientists are among the many professional disciplines that fall within the scope of the design and construction industry. These disciplines involve themselves in projects that range from a very small scope of services like preparation of a report or opinion document up to very large scale and complex design and construction projects.
The industry today has evolved into one where the design professional is often at a disadvantage. Whether by way of clients who assume you have the same exposure as a contractor or an owner who presents you with an onerous contract leaving you to then negotiate with their attorneys, it's hard not to feel like you're being set up for a lawsuit from day one, and in some ways, you are. Professional liability coverage is an important policy intended to protect you and your firm from claims alleging negligent performance of professional services. Whether you're an individual practitioner or a large multi-discipline firm, Promark Partners has the knowledge, expertise and market access to find you the absolute best coverage at the best price.
Policy Highlights:

Direct access and preferred pricing with specialty carriers
A rated, admitted carriers
High limit capacity
Special financing programs
$0 deductible available
Minimum premium as low as $1,200
Broad definition of professional services
Circumstance reporting
Pre-claims assistance
Full prior acts coverage available
No hammer clause
Deductible credits
Proprietary risk management credits
Broad supplemental coverage limits
Pollution incident liability coverage
Project specific excess liability
Broad definition of named insured