Design General Liability Insurance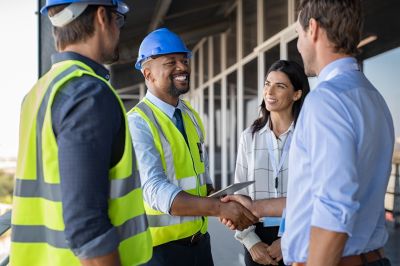 Commercial General Liability (CGL) coverage for design and construction consulting firms is intended to dovetail with your professional liability policy with each policy picking up where the other leaves off. It is part of a standard package of insurance coverage for a design firm and is very broad in nature. Coverage includes bodily injury liability and property damage liability exposures either at your office location (whether owned, rented or home office) and off-premises (at job sites, project meetings, client offices, etc.). For most design professional firms, this coverage is offered as part of a Business Owners Policy which packages property insurance with general liability coverage.
The basic exposures of the named insured covered by the CGL policy forms include:
Ownership, maintenance or use of the premises
Operations conducted or performed on or off the premises
Written contracts and agreements (limited contractual liability coverage)
Completed operations
Personal injury
Advertising injury
Providing General Liability Insurance for Design Firms
General Liability insurance is an often misunderstood coverage for design firms. Many of your clients are under the impression the coverage is similar to contractors general liability and will therefor assume you can provide the same things contractually as a contractor. Our team of specialist can help make sure that not only are you adequately protecting your business exposures and risks as a design firm, but also that your general liability coverage is compliant with your contractual obligations.